A huge thank you to Alex over at Neatorama for featuring my lunar eclipse collage yesterday. I love that blog. There is a little something for everyone. You just never know what you will find, but it will always be interesting.
Here is the link to my entry:
Neatorama feature
And here is what it did for my blog traffic yesterday... =)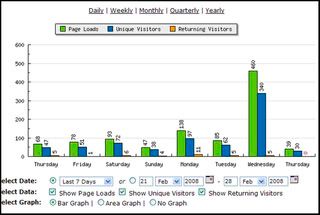 It was an honor to be included in your fascinating finds. Thanks again.